Careers with Stephen Ministries
Stephen Ministries is hiring people to join us in our ongoing mission to equip the saints for ministry.
As a member of our staff, you'll . . .
. . . belong to a dynamic team of kind, committed Christians.
. . . contribute in meaningful ways to the organization's mission.
. . . grow both personally and professionally.
. . . lead projects, supervise staff, and develop your leadership skills.
. . . empower those we serve, doing work that makes a life-changing impact for people around the world.
The downloadable flyer, "Build a Career in Meaningful Ministry," shares in depth about the opportunities at Stephen Ministries and what it's like to be part of our team.
Joining Our Team
At Stephen Ministries, we hire people, not positions. This means that we're always on the lookout for people who are a good fit for our organizational culture and believe in the work we do. We work with each staff member to craft a position that matches their gifts, talents, skills, and interests with the needs of the organization.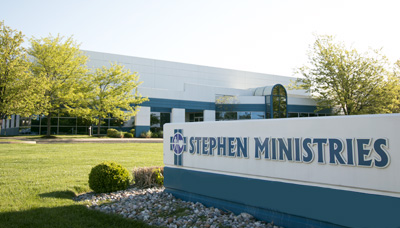 We are hiring for both full-time and part-time positions. All roles are located at the Stephen Ministries Center in St. Louis, Missouri.
Internship opportunities are also available.
Frequently Asked Questions
We encourage all applicants to read the answers to these frequently asked questions when applying.
You can also visit the other pages on our website to learn more about Stephen Ministry, Journeying through Grief, Cancer—Now What?, and the other books and courses we offer.