Media Newsroom
Members of the media who are researching a story about our organization or about Stephen Ministry will find the following pages of our website helpful.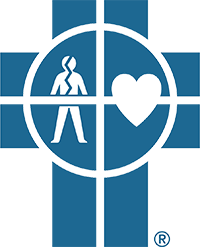 Information about the Stephen Ministries Organization
Stephen Ministries (or Stephen Ministries St. Louis) is the not-for-profit Christian educational organization founded in 1975 and based in St. Louis, Missouri.

Information about Stephen Ministry
Stephen Ministry is the one-to-one lay caring ministry that takes place in congregations that use the Stephen Series system. More than 13,000 congregations from 180 Christian denominations are now involved.
Information about Other Resources from Stephen Ministries
Stephen Ministries St. Louis is best known for Stephen Ministry, the one-to-one lay caring ministry, but the organization also develops and delivers many books, ministry courses, videos, and other resources used by individuals and congregations.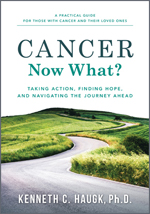 Information about
Cancer—Now What?
The newest resource from Stephen Ministries, Cancer—Now What? is a book to give to those with cancer and their loved ones, helping them navigate the medical, emotional, relational, and spiritual challenges that cancer brings. For information about this resource, visit the Cancer—Now What? media newsroom.
Contact Us
If you have specific questions or need more information, please call the Stephen Ministries Center at (314) 428-2600 and ask to speak to someone in our Communications Department.
We're also interested in seeing a copy of your final article—sometimes we seek permission to reprint articles for use in mailings. Please send a copy to:
Stephen Ministries
Communications Department
2045 Innerbelt Business Center Drive
St. Louis, MO 63114
Fax: (314) 428-7888