Internships with Stephen Ministries
For college students interested in working with a ministry that makes a difference in the lives of millions of people around the world, an internship at Stephen Ministries is a great opportunity to grow professionally and personally in a supportive Christian environment.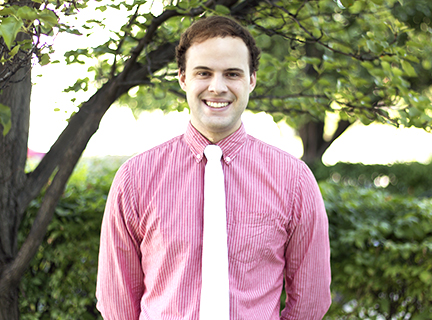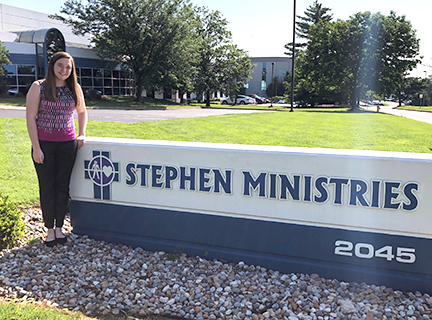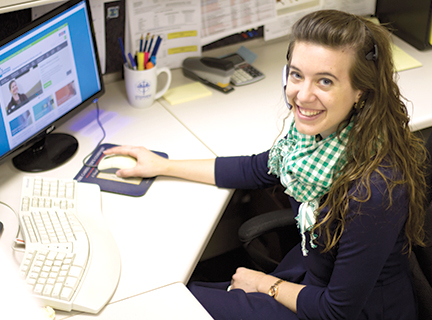 An internship at Stephen Ministries is a unique experience. With both our full-time staff and our interns, our philosophy is to hire people, not positions. We believe that people do their best work when they have opportunities to do what they enjoy and are good at, so rather than try to fit applicants into an existing role, we build our internships around the strengths and abilities of our interns.
Interns at Stephen Ministries receive the same introductory training as full-time employees, which familiarizes them with the history, values, and resources of Stephen Ministries. Each intern at Stephen Ministries is assigned a mentor, a senior level executive person who will serve as a coach, as someone to ask questions of, and who will help the intern explore their career possibilities with Stephen Ministries. They are also assigned a supervisor who works with them to find tasks that match their individual interests and skills with organizational needs.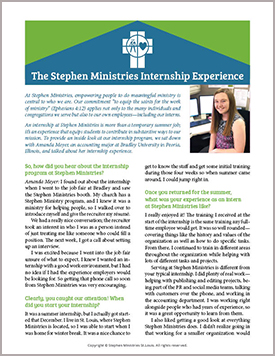 With a small office of thirty people, there's plenty to be done, so interns will find themselves involved in substantive, meaningful work throughout their time here. Whether interacting with customers, contributing to writing projects, helping in the accounting department, or working in IT, our interns are valued members of our team who help achieve the organization's mission in tangible ways.
For an inside look at Stephen Ministries' internships, we asked one of our interns to share about her experience. Read her story here.
What We're Looking For
Successful Stephen Ministries interns are bright, hardworking, willing to try out tasks in a variety of areas, and interested in the distinctively Christian mission and ministry of our organization. Maintaining a positive work environment is a core value of Stephen Ministries, so we're also looking for applicants who relate well to others, are easy to get along with, and are overall kind people.
Additional Details
The internship is available to college students in any major who have completed at least one year of undergraduate studies.

All internship opportunities are located at the Stephen Ministries Center in St. Louis, Missouri. Housing is not provided.

Generally, the internship takes place in the summer. However, some students have served at other times of year, depending on their availability.

All interns are paid.
How to Apply
Applications for an internship with Stephen Ministries are accepted throughout the year. To apply, mail or fax a cover letter and résumé to:
Stephen Ministries
Attention: Human Resources
2045 Innerbelt Business Center Drive
St. Louis, Missouri 63114-5765
Fax: (314) 428-7888
If you have questions about the internship or application process, give us a call at (314) 428-2600.