How Do I Apply?
To apply for full-time or part-time work at Stephen Ministries St. Louis, submit your résumé with a cover letter in standard business letter format using one of the following options:
Apply by mail:
Stephen Ministries
Attention: Human Resources
2045 Innerbelt Business Center Drive
St. Louis, Missouri 63114
Apply by email:
JoinTheTeam@stephenministries.org
Apply by fax:
(314) 428-7888
Notes about Applying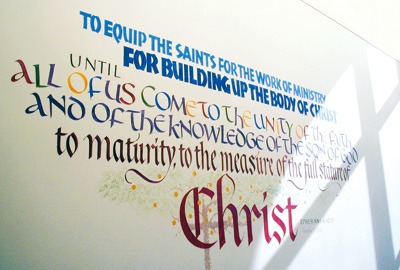 We take time to read and carefully consider every letter and résumé we receive.

We'd like to know more about you, including your interests, goals, experiences, and achievements, beyond what's found on a standard résumé. We've found that the best way to share this information is by letter—which is an important means of communication for much of what we do at Stephen Ministries.

When applying, please include information about your academic performance, beginning with high school. Transcripts may be included but are not required.

If you are interested in writing or design, send samples of your previous projects. For writing samples, include at least three recent and substantive samples (and the more samples the better), which may include published articles, academic papers, or informal writing.

If applying by email or fax, note that your email message or fax cover sheet will not be considered as your cover letter. Please include a separate document in standard business letter format as your cover letter.
If you have any questions about the application or employment process, call us at (314) 428-2600.