Welcome to the
Stephen Leader Pages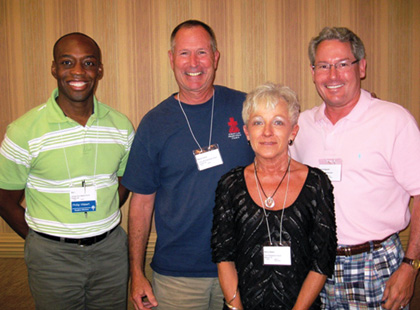 Stephen Leaders are the pastors, other church staff, and lay leaders who complete a Stephen Series Leader's Training Course, equipping them to serve in a leadership role within their Stephen Ministry.
Stephen Leaders: You will need to log in to access these pages.
Here is some of what you'll find.
Download Central—Forms, logos, awareness-building resources (such as brochures and bulletin announcements), skits, and more.

Stephen Minister Recruitment—Resources and ideas for recruiting Stephen Ministers.

Continuing Education—Resources and ideas for your Stephen Ministry continuing education.

Leader's Training Course (LTC) Information—Keep your Stephen Ministry strong by training additional Stephen Leaders. Find out about upcoming LTCs.

Networking and Connecting—Connect with Stephen Ministry congregations or with Stephen Ministries in St. Louis.

Stephen Ministry Care Receiver Stories—Share these stories with others in your congregation to help them see the need for care and the power of Stephen Ministry.