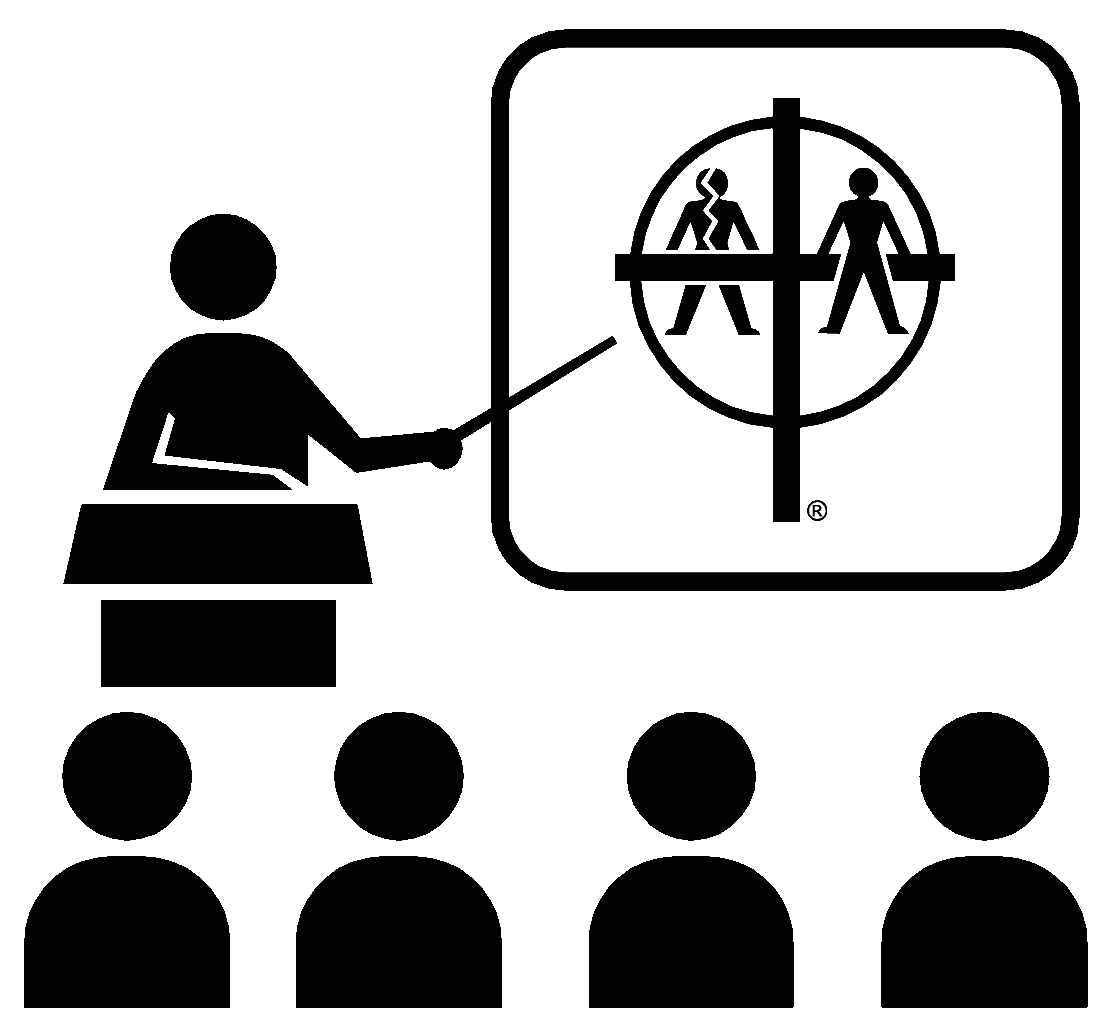 "A Vision for Beginning Stephen Ministry in Our Congregation"
A Presentation You Can Use in Your Congregation to Build Support for Beginning Stephen Ministry
Download "A Vision for Beginning Stephen Ministry in Our Congregation." This is a fully scripted presentation (in PDF format) for talking to large or small groups about Stephen Ministry. The presentation includes:
an easy-to-follow script you can use as is or adapt to your situation or audience

an engaging activity to help people see the needs for care in a congregation and the value of Stephen Ministry in meeting those needs (beginning on p. 3 of the presentation script)

options for incorporating videos—so participants can hear from those whose lives have been changed through Stephen Ministry

a handout you can give to people in your audience

This vision-building presentation is an effective way to educate others about Stephen Ministry and build support for getting it started in your congregation.
Related Resources
"A Vision for Beginning Stephen Ministry in Our Congregation" includes several opportunities to show short videos from these DVDs:
Stephen Ministry Care Receiver Stories DVD—Six individuals share how they experienced Christ's life-changing love by receiving care from a Stephen Minister. These stories (each about three minutes long) help people catch a vision for the power of Stephen Ministry. (Watch these stories online.)

Steps to Beginning Stephen Ministry DVD—This three-minute overview helps pastors, lay leaders, and others get a clear picture of what Stephen Ministry is and how to begin Stephen Ministry in your congregation. (Watch this video online.)

Nine Short Videos by Stephen Ministry Congregations DVD—This collection of short videos, produced by nine different Stephen Ministry congregations, shows how Stephen Ministry is making a difference in people's lives in a wide variety of congregations.
The
Stephen Ministry Vision-Building Kit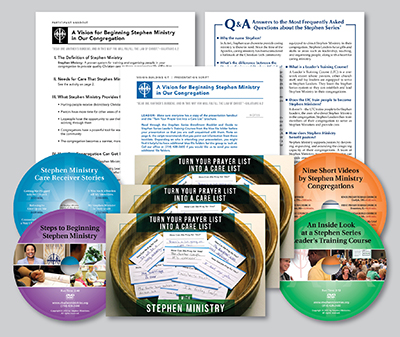 This kit contains—
copies of the DVDs listed above;

12 copies of the Turn Your Prayer List into a Care List brochure;

the presentation "A Vision for Beginning Stephen Ministry in Our Congregation"; and

other resources to help you build support for Stephen Ministry.
If you'd like a copy of the Stephen Ministry Vision-Building Kit—or if you have any questions about beginning Stephen Ministry—call us at (314) 428-2600 (Monday through Friday, 8 A.M. to 5 P.M. Central Time). We'd be happy to help you.