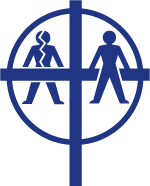 The Stephen Series
The Stephen Series is a complete system for training and organizing laypeople to provide one-to-one Christian care to hurting people in and around your congregation.
What Is Stephen Ministry?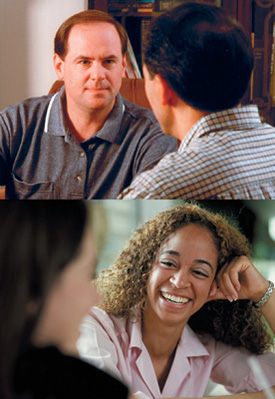 The Stephen Series, also called "Stephen Ministry," provides congregations with the training, resources, and ongoing support to organize and equip a team of lay caregivers--called Stephen Ministers--in the congregation.
Stephen Ministers provide high-quality, confidential, Christ-centered care and support to people experiencing grief, divorce, cancer, job loss, loneliness, disability, relocation, and other life difficulties.
Since 1975, the Stephen Ministries organization, based in St. Louis, Missouri, has helped more than 11,000 congregations implement Stephen Ministry. These congregations represent more than 150 denominations and come from all 50 states, 10 Canadian provinces, and 23 other countries.
The Stephen Ministry Difference
With Stephen Ministry--
Pastors don't carry the burden of being the congregation's sole caregivers. They have a team of gifted, trained, committed lay caregivers ready to minister to hurting people inside and outside the congregation.

Laypeople have a chance to use and strengthen their leadership and caregiving gifts in meaningful ministry--serving others while experiencing tremendous spiritual growth.

People who are hurting no longer suffer alone. A caring Christian friend comes alongside them to provide emotional and spiritual care for as long as the need persists.

Congregations have a practical, powerful way to:

"Equip God's people for the work of ministry, for building up the body of Christ."

(Ephesians 4:12)

"Love one another as I have loved you."

(John 13:34)

"Bear one another's burdens, and in this way you will fulfill the law of Christ."

(Galatians 6:2)

"Go make disciples."

(Matthew 28:19)
Receive a Free Packet of Information about Stephen Ministry
Who Benefits from Stephen Ministry
Download Free Resources about Stephen Ministry
Information Especially for Pastors
Stories about Stephen Ministry in Action
Attend an Introductory Workshop about Stephen Ministry