Ministry Resources
In addition to Stephen Ministry and Journeying through Grief, here are other ministry resources from Stephen Ministries.
Courses
Congregations can use these courses to equip church members and to strengthen ministry in key areas.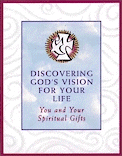 Discovering God's Vision for Your Life: You and Your Spiritual Gifts is a comprehensive set of resources that serves three purposes.
Spiritual growth and personal discovery

.

Education about spiritual gifts

.

Motivation and mobilization for ministry

.
The eight-hour course helps people grow as active disciples of Jesus and increases the quality and quantity of a congregation's ministry.

Caring for Inactive Members: How to Make God's House a Home. This six-hour course takes the anxiety out of ministering to inactive members, addressing the issues that can cause inactivity and equipping people to more effectively relate to those separated from the church, welcoming them back into God's house.

Caring Evangelism: How to Live and Share Christ's Love. Enrich spiritual growth, evangelism training, and outreach efforts in your congregation through this engaging course that helps participants grow spiritually while equipping them to show Christ's love in their daily lives.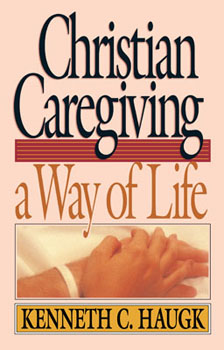 Christian Caregiving--a Way of Life. Based on the bestselling book, this course can be used in a classroom or small group setting to help people:
increase their caring skills;

build Christian community; and

grow spiritually as they live out their faith.
Many Stephen Ministry churches teach this course as a way to recruit future Stephen Ministers.
Books
You can read these books for your own personal, professional, or spiritual growth--or study them in a group setting.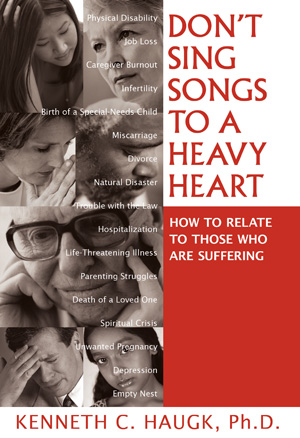 Don't Sing Songs to a Heavy Heart: How to Relate to Those Who Are Suffering. For anyone who has ever felt helpless in the face of another person's pain, Don't Sing Songs to a Heavy Heart offers practical guidance and common-sense suggestions for how to care in ways that hurting people welcome--while avoiding the pitfalls that can add to their pain.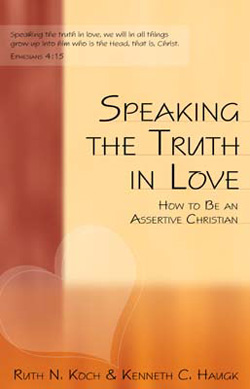 Speaking the Truth in Love: How to Be an Assertive Christian teaches what true assertiveness is by focusing on the way Jesus related to others. Readers learn how to be more honest, direct, open, and natural in their relationships and to communicate with others in a confident, assertive, Christ-like fashion. This is one of the books read during Stephen Minister training.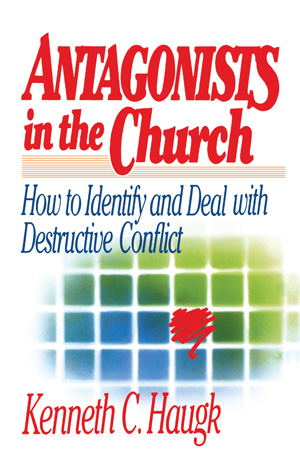 Antagonists in the Church: How to Identify and Deal with Destructive Conflict offers essential, practical help for how to deal with antagonists--and prevent future antagonistic attacks--so that the church can more effectively carry out its mission. Many pastors and laypeople have called this book a "life-saver."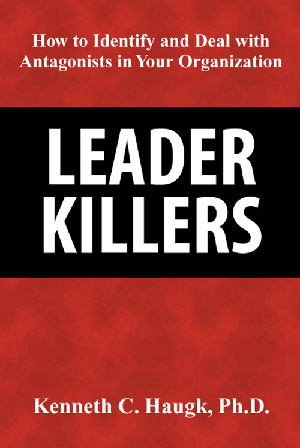 Leader Killers: How to Identify and Deal with Antagonists in the Workplace applies many of the principles and insights from Antagonists in the Church to leadership in a business or organization. Leader Killers provides leaders with practical strategies for countering and disarming antagonists before they can damage--even destroy--morale and productivity.