Volunteer Opportunities with Stephen Ministries
Stephen Ministries St. Louis has volunteer opportunities for couples who love serving God through Stephen Ministry and want to do even more. We're currently welcoming gifted and committed married couples to be part of our Conference Team.
What Is It Like to Be a Conference Team Member?
Watch this short video to hear firsthand about the experiences of serving on the Conference Team.
What Is a Conference Team Member?
"We work in the background at training courses so the conference runs as smoothly as it can. We arrive at the training course site several days before the participants and help transform the big empty rooms into an office, a resource center, and a meeting room where hundreds of people have a profound experience of learning, spiritual growth, and Christian community."

Jeri Simpkins | Houston, Texas
"We are the face of Stephen Ministries. We meet participants from around the country and interact with them in the conference office, resource center, and meeting room throughout the week."

Ellie VanDyke | Holland, Michigan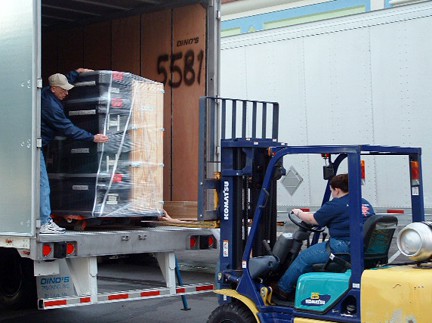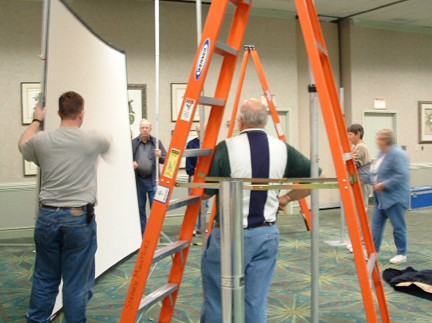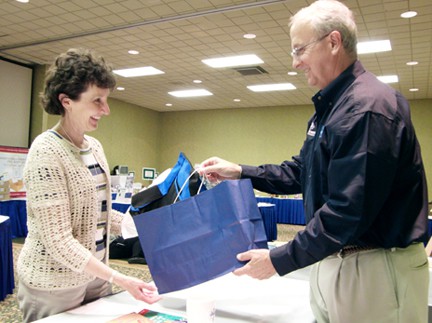 Do You Have to Be Retired?
"No, you don't have to be retired, but you need to have a flexible work schedule that will allow you to be gone for nine nights, three or four times a year. Since my husband and I were retired, we had more time available to volunteer. It's been wonderful to serve in this way together."

Linda Gressel | Sandford, North Carolina
How Hard Is the Work Involved?
"Some of it can be quite challenging physically, but 90 percent is not that difficult. All of it is very rewarding."

Del VanDyke | Holland, Michigan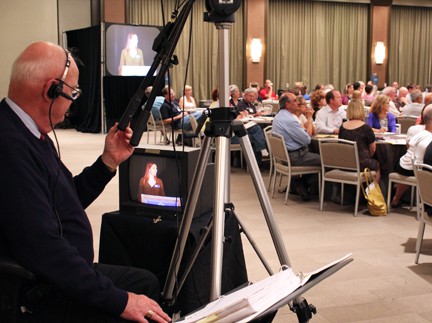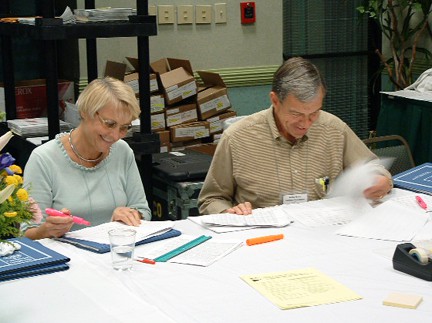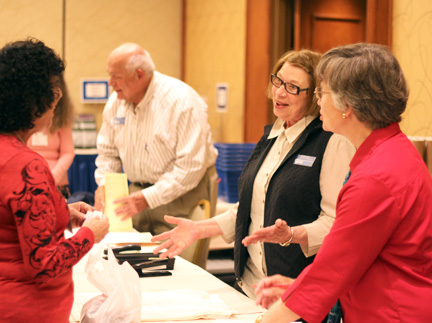 How Are Conference Team Members Chosen?
"At first I was surprised by the thoroughness of the interview process; it was a lot like being hired for a job. Now I understand why they exercise so much care in choosing volunteers, and I admire the excellence and strength of the culture behind the process."

Linda Gressel | Sandford, North Carolina
What Kind of Commitment Is Required?
If assisting our team at training courses is a ministry that you and your spouse would want to commit to—something you feel comfortable doing three or four times a year—consider applying.
Here's what the steps in the process look like:
Phone interview. We will interview you and your spouse over the phone, giving you the opportunity to ask questions about what it means to serve as a Conference Team Member.

Invitation to training. If this ministry role seems like it might be a good fit for you, we will invite both of you to one of our conferences to train. You'll experience both the hard work and the great joys of volunteering at a conference.

Give it a go. Your initial conference will give you an opportunity to test drive this ministry role, without commitment on your or our part. If it is not for you, we can agree to stop the process, minimizing your time investment or any possible disappointment. Most people, though, have a great time working together with our committed staff and the eager and dedicated participants.

Welcome to the team. Once you are trained and we are satisfied that this will work out well for you and for us, we will work together to schedule you to serve at three or more conferences per year.
Learn More about Volunteering with Stephen Ministries
We encourage you to download and read "What Does It Mean to Be a Member of the Conference Team?" This document will tell you a lot more about what it means to be a volunteer Conference Team Member for Stephen Ministries.
How Do We Sign Up?
You and your spouse each need to fill out an application. Each of you should also include a copy of your personal résumé and include a cover letter, along with any additional information you think would be helpful. Mail these items to us at:

Stephen Ministries
Attention: Human Resources
2045 Innerbelt Business Center Drive
St. Louis, Missouri 63114-5765
If you have any questions, call us at (314) 428-2600 and ask for Stephen Glynn or Becky Bogar.