How to Begin Stephen Ministry in Your Church
Step 1: Enroll Your Congregation (a One-Time Step)
Your Stephen Ministry begins when your congregation enrolls in the Stephen Series. Enrollment gives you access to training, resources, and ongoing support from the Stephen Ministries organization.
---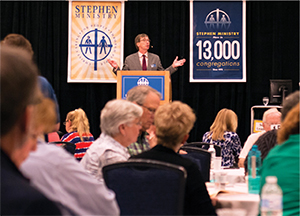 Step 2: Train Stephen Leaders at a Leader's Training Course (LTC)
The pastors and lay leaders who will lead your Stephen Ministry attend a one-week Leader's Training Course. They return home inspired and equipped to establish and direct your Stephen Ministry.
---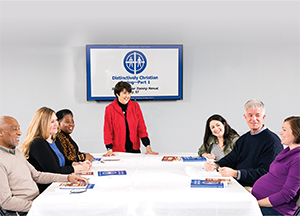 Step 3: Recruit and Train Stephen Ministers in the Congregation
After the LTC, your Stephen Leaders recruit, select, and equip a team of lay caregivers to serve as Stephen Ministers.
---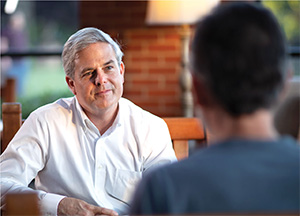 Step 4: Match Stephen Ministers with People in Need of Care
Your Stephen Leaders match Stephen Ministers with people in need of care. Each Stephen Minister meets with his or her care receiver for about an hour a week to provide one-to-one Christ-centered care. Men are matched with men; women with women.
---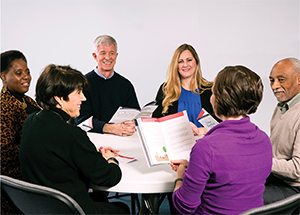 Step 5: Provide Support and Supervision for Stephen Ministers
Your Stephen Ministers gather together twice monthly to receive the guidance, support, and encouragement they need to provide high-quality care. They also participate in continuing education to enhance their skills.
---

A Vibrant, Lasting Ministry!
Your congregation enrolls just once but continues to repeat steps 2 to 5—as your Stephen Ministry grows and becomes a vital, lasting ministry in your congregation.
Next Steps