Leader Killers: How to Identify and Deal with Antagonists in Your Organization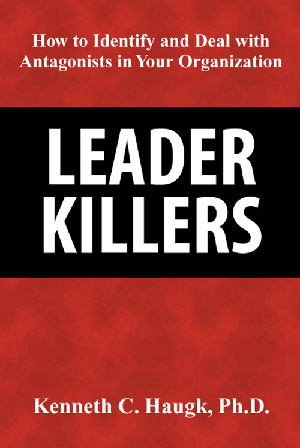 This outstanding work, written for leaders in the business world and social sector, applies the insightful principles of Antagonists in the Church to situations of conflict and antagonism in the workplace. Based on the solid concepts that have made Antagonists in the Church an invaluable resource for pastors and supplemented by extensive, up-to-date research, Leader Killers helps leaders of every kind distinguish between healthy conflict and destructive antagonism.
Find out more about this great new leadership resource!
Check out the table of contents for Leader Killers.
View Leader Killers in the Stephen Ministries online store.